I never get tired of this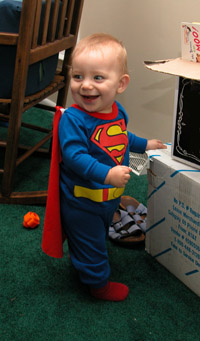 It's a great thing to have a son. Especially such a happy one.
Parental units and others who would like a bigger version (suitable for desktop wallpaper, Mom and Dad!) can click here. (Right-click on it and choose "Save Picture As..." to download it to your computer.)
Yes, this was his Halloween costume. No, we don't dress him like that regularly.